Bastille Give Away Live Version Of New Single,... →
(via DIY) You can get a free live version of Bastille's brilliant single  Overjoyed.  Bastille's EP 'Overjoyed' is out at the end of the month, we're very much looking forward to it.  You can check out the rest of Bastille's work on Spotify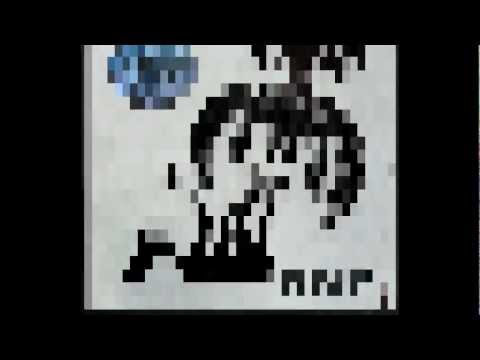 New Beach House
Beach House have returned with this beautiful new track 'Myth'. Beach House have also released details of their new album 'Bloom'.  Their last album 'Teen Dream' was released in 2010 and was a beautiful collection of tracks. 'Myth' has certainly followed in it's footsteps. This is the kind of song you want to accompany you with your Sunday...
New Get Cape. Wear Cape. Fly
Remember him? Sam Duckworth and his band have announced his new album 'Maps' which is coming out on Cooking Vinyl on May 7th. This will be the forth release from Get Cape. Wear Cape. Fly. Although I'm a fan of Sam Duckworth's work, I haven't enjoyed anything as much as I enjoyed the debut Get.Cape album 'Chronicles of a Bohemian Teenager'. But I'm...
Rustie
So I'm a little obsessed with Rustie's debut album 'Glass Swords'. It did come out last year but I've only just round to giving it a good listen and I love it. When listening the other day I thought these tracks would be monster hits if it had some cheesy vocals whacked over the top of it. Well someone must have heard me, because Nightwave has jumped on the track...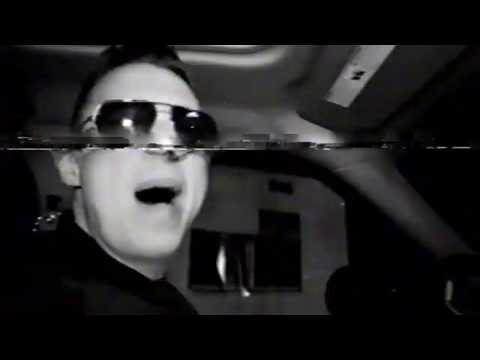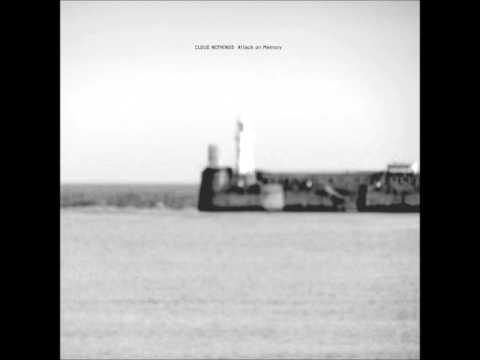 M.I.A - Bad Girls
For me this is the next 'Paper Planes' - such a big track. Big fan of the middle eastern influence.  It's instantly catchy and will sound huge in a club. This is a hit.
Ladyhawke
Ladyhawke is back. It was two years ago she released her self-titled debut album. Here's something that may skip your memory to two years ago. Her new single is called 'Black White & Blue'. It's first play was of course with Mr Zane Lowe on Monday. Since then I've heard it quite a few times on Radio 1. Would have thought this would be something that they...
The Return of Jack Penate
must say when I heard that Jack Penate was back on the scene I really didn't expect this to happen. One, me liking it and two it being so slow and nice. There is no sign of any album or live announcements, but I'm pretty sure they will be just around the corner. Jack Penate - No One Lied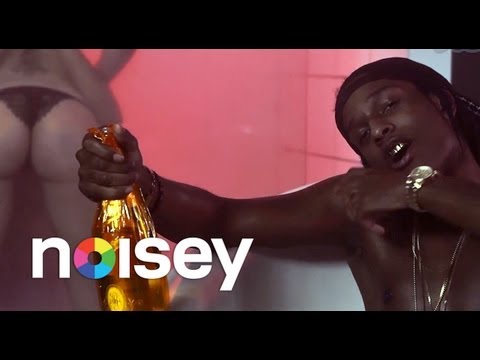 Kool Thing - Light Games
The name Kool Thing may not leave much to be desired. But despite the quite awful name, they do make some lovely noise.  The Berlin based band made up of Jon Dark and Julie Chance this week released their Light Games EP as a free download on their Bandcamp. The single Light Games is a catchy infectious track that sounds like gloomy, dark pop music. The duo have already supported and remixed the...
French Films
I think this is the first time I've ever blogged about a Finish band. Yes it does make feel kind of cool. Despite being from Finland their called French Films, which does make them hard to google. To save you from entering numerous searches of this band I'll help you out. Here is their Facebook and Myspace and here is the video for their great track 'Golden Sea'. Enjoy. ...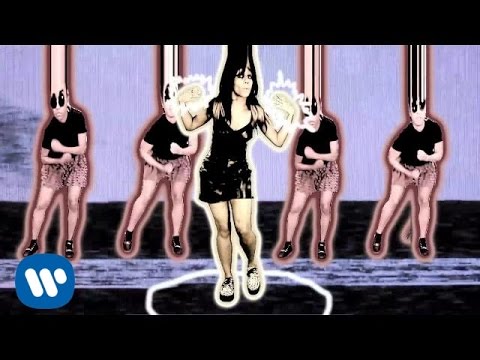 We Have Band
We Have Band's second album Ternion is out in this country on the 29th on January and they've decided to give away the album sampler for free on the website. Have a listen to this to wet your appetite. 
Foxes
Beautiful music from girl named Loui Rosie Allen but makes music under Foxes. Being signed to Neon Gold their are some obvious comparisons in the name of Ellie Goulding and Marina and The Diamonds. I think Foxes is a little more, the voice isn't as clean and the production is more experimental which creates a great alternative pop track.  Here are the two tracks from the Double AA Side....
Spector
It's taken me quite a while to 'get' these guys. In fact I've found it hard to 'get' any guitar band as of late. I first heard these guys when they supported Slow Club at Shepherds Bush Empire last year. I love hearing a band for the first time band and Spector did impress me. They had energy, they were geeky and some catchy tunes. The crowd were into it too. ...
The 2 Bears
For me The 2 Bears are making some of the most interesting dance music around. The 2 Bears is a project from Hot Chip man Joe Goddard and Greco-Roman Soundsystem's Raf Daddy. You may remember last year's big hit 'Bear Hug' if you don't let me skip your memory. Now you love that don't you? There new single has the same catchy hook that will keep you singing...
Post War Years - All Eyes
This band are called Post War Years and after hearing their single I can't wait to hear more. Love this single that came out on Monday. Can't wait to get my hands on an album or a few more tracks. POST WAR YEARS - ALL EYES from Tobias Stretch on Vimeo.
Sleigh Bells announce new album.
Sleigh Bells have announced their new album 'Reign of Terror' with this cool trailer. We all loved the first album, packed full of relentless energy and attitude, with the new album we're hoping for more of the same. The trailer gives us a sample of what to expect with the new album and we like what we hear. Sleigh Bells - Reign of Terror from Mom+Pop on Vimeo.
Lana Del Rey - Born To Die
The album is out on the 30th January and here is the album title track - 'Born to die'.  It's another beautiful track and I'm sure Lana Del Rey will be on everyones tips for 2012 lists.  Lets hope the album lives up to the hype.
6 tags
6 tags
Chairlift remix.
Chairlift are just one of those bands at the moment. Fresh off supporting The Horrors on their UK Tour, they're taking the blogs by storm, with tracks such as Sidewalk Safari. I want you to hear the brilliant remix by Sampha. Now you might recognise the name Sampha and probably from his work with SBTRKT on his brilliant debut album that was released earlier this year. But check out the...
20 tags
Radiohead RMX
If you don't already know Radiohead have released an album full of remixes of tracks from the 'King Of Limbs' album. I've been listening to this a lot recently. I thought I would make you aware of two of my favourite tracks of the album that is called 'TKOL RMX 123456'. These are actually the first two remixes that surfaced for the album, First up is Jaques...
7 tags
WOMANS HOUR
As you may know I studied radio, so a band called Womans Hour is going to get me excited. They didn't let me down. Their debut single Human is out on 5th December. also on the single is this track that I love - Jenni. Woman's Hour - Jenni from Dirty Bingo Records on Vimeo.
The Maccabees - Pelican
So here it is the new track from The Maccabees. Woah, it just blew me away a little bit. This is the only version I have for you. It's a radio edit from Zane Lowe's show on Radio One, but you get the idea. The Maccabees - Pelican (Radio Rip) by ErnestimesBlogp>
8 tags
Childish Gambino
Very sad news hit me and my fellow housemates last night as NBC withdrew 'Community' from it's schedule. If you haven't watched this before you really are missing out. Here's a sneaky clip for you. As a slight tribute to the great sitcom I'm going to post some Childish Gambino. If your struggling to see a correlation between the two, I'll tell you....
8 tags
Frank Ocean SBTRKT remix.
Picture via Sidewalk Hustle SBTRKT has done a fab remix of the Frank Ocean's track 'Thinking of you'. I just heard for the first time, fell in love and put it straight here for you. It's not an official remix or anything just something that SBTRKT did on his tour and stuck on his soundcloud. Frank Ocean - Thinking Bout You (edit) by sbtrkt
11 tags
Olympians
I've just come across this brilliant band via DIY's weekly tracks feature. They're called Olympians and they've just released a new EP called Barnacle/Wake Up Old. I really like it and love the single from it - Wake Up Old. What do you think? You'll also be pleased to know they have a free download on their bandcamp.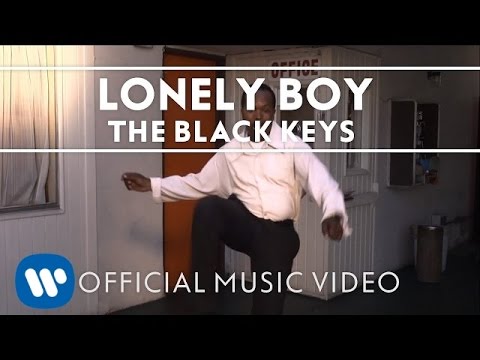 Los Campesinos!
Why did nobody tell me that Los Campesinos! are dropping a new album soon? It's called 'Hello Sadness' it's out November 14th on Witcha and this is the title track and first single from it. Sounds good.    This is the opening track from the album - 'By Your Hand'. I also like.   Really looking forward to this album after hearing these two tracks....
Summer Camp - Down
I don't know what it is at the moment but I just seem to love indie pop with a female vocal. This next offering from Summer Camp is just that. 'Down' comes from the debut album 'Welcome to Condale' which is finally available from the 8th November via Moshi Moshi, the same label that released another of my favourite albums this year - Paradise by Slow Club. A band...
Mausi
Well how about a slice of catchy indie pop? Mausi are a four piece based in Newcastle and fronted by siblings Thomas and Daisy. I've been under constant pressure from my girlfriend to blog and play these guys on my radio show as she grew up with Thomas and Daisy in Italy. When I heard their latest offering It quickly became one of the best things I've heard this year. But the best...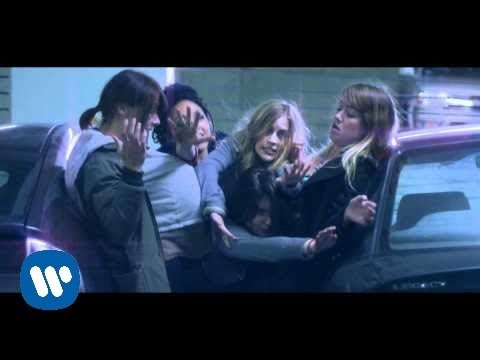 Sampha - Indecision →
Via Abeano Just come across this beautiful demo by Sampha. Was really impressed with his performance with SBTRKT and have been a big fan ever since. Can't wait to hear more new stuff from this man. Some more great music showcased on for Abeano Sampha-Indecision by samphamusic
WATERS
I've just come across the brilliant WATERS. It's the work of Van Pierszalowski, I don't know much but what I do know is that it's big loud and bloody good music.  Below is another free download for you! It's for the track 'For The One'. Trust me you won't be disappointed. Don't believe me? Here it hear first.
Neon Indian
Neon Indian has a new album dropping on the 10th October on Trangressive Recordings. If you haven't heard the first single off the album - your missing out. It's dancey electronic music at it's finest.  But we don't want to leave you empty handed, so here is a cheeky free download of another track off the album - It's called Fallout.
Nightbox
Let me introduce you to the next big thing. It's impossible not to compare the sound of 'Nightbox' and 'Two Door Cinema Club'. It's pure indie pop at it's finest and I'm sure going to appeal a real young audience aswell as being one of those bands you regret dancing to the morning after.  The single 'Pyramid' brings more or less the...
New radio show
I know it hasn't been that long since we stopped on Smoke, but we've started up again on DIY Radio, which has been born from popular online music magazine Thisisfakediy. My show will be on every fortnight, but of course I'll be posting it up here for you every fortnight! Let me know what you think! DIY Radio: Approaching Tomorrow Show 1 by Diy on Mixcloud
Star Slinger Remixes
If you have listened to my radio shows and follow the blog, you'll know I'm a huge fan of this man's work and today I've got three recent remixes that are just as good as anything he has done. First up, Rizzle Kicks. There a two-piece that have achieved huge success in the mainstream market with singles being playlisted on Radio One. This is Star Slingers remix for their...
Sleepyhands
Big fan of Los Campesinos! and all those other catchy accessible indie bands. Sleepyhands sit somewhere in this pile with an acoustic guitar and yes I understand there is alot of them, but I really like Sleepyhands. They're from Australia - which at the moment has a striving indie scene. They have just released their debut EP which is a must listen. I think this 7-piece could be a big deal...
New Tubelord!
Wow, didn't see this one coming. New music from a band I'm a MASSIVE fan of. Really like what they've done with their new track, even if it is only after one listen. Being released under Pink Mist, which is alsoexciting as this great collective label grow once more, aswell as the album, called r o m a n c e out on the 10th October! Have a listen here
GROUPLOVE
I know it's been a while since I last posted over here, busy, busy times but this one is worth it I promise! Let me introduce you to GROUPLOVE GROUPLOVE are an exciting act that have been doing the rounds on the blogs for a while now. They make exciting indie rock pop. They've already played one of my favourites club nights in London, New Slang down in Kingston and are set for big...
New Bombay Bicycle Club
  So after a full album, an acoustic album Bombay Biclycle Club are back with this great new track, Shuffle! An interesting sound that I hope is followed by an album sounding similar. Listen below! Album 'A Different Kind Of Fix' is available from the 29th August and this single is available to download now! Bombay Bicycle Club - Shuffle by Bombay Bicycle Club